Cub Cadet Challenger 400 LX Yellow Utility Vehicle, UV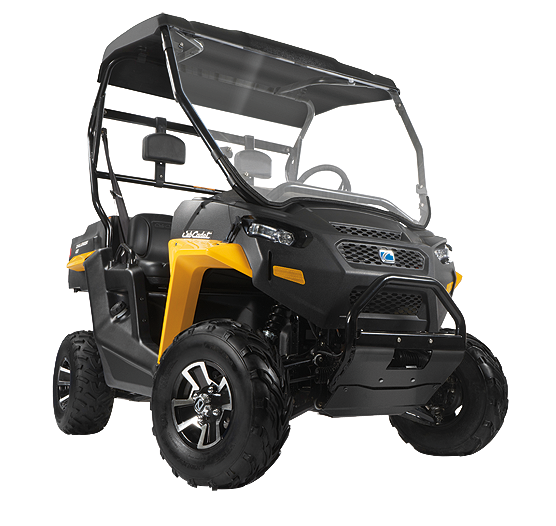 Cub Cadet Challenger 400 LX Yellow Utility Vehicle, UV
Save $600 now through 10/15/17. This offer is valid at participating dealers and is not eligible on other models. See your local dealer for details.

14 HP 404cc Subaru Engine 4x2 Locking Rear Differential, Accessory PKG,Yellow
Dent-resistant cargo bed with 350 lb. capacity, D-ring tie-downs and bed divider slots.

50" width fits in the bed of a standard pick-up truck and navigates ATV trails with ease.